Upgrade your hot water with confidence
We remove, replace, and install systems for residential and commercial customers so that you can enjoy energy-efficient hot water for years to come.
For over two decades, home and business owners have trusted MAC Trade Services to improve their electric and solar hot water plumbing. We specialise in solar & heat pump hot water systems and are committed to ensuring your satisfaction and reputation by guaranteeing a hassle-free installation process.
We always conduct a site inspection to understand your needs, ensure you receive the best rebate and incentives and plan the removal and recycling of old systems when required. And because we stand by our work, your installation will be covered by our 1-year warranty.
Save money on hot water systems that are built to last
Thanks to the local SA government, businesses and homeowners can save thousands by connecting a new, energy-efficient hot water system.
Systems Designed For Australia
We only install the highest quality systems designed for Australia's water, so they won't rust and will last the long haul.
We keep you covered for longer with our 1-year installation warranty and up to 10 years product warranty so that you can get the most out of your rebates.
Need your hot water system up and running straight away? We offer emergency service and can get an installer to you quickly.
Choose an energy efficient system
Not all hot water systems are created equal, and the cheap ones don't always last.
Every hot water system supplied by MAC Trade Services is built for longevity in Australian conditions so that you can be confident it will serve you well for years to come.
To find the best system for your needs, a MAC Trade Services representative will visit your home or business and advise you on the correct choice.
Use the warm Australian air to heat your water without the need for solar panels. Eligible homeowners and commercial customers can upgrade to an efficient heat pump system and receive:
Up to $2,000 in rebates
Utilise your excess solar generation
Uses less than 1/3 of the electricity compared to a standard electric storage tank
Rinnai Enviroflo Series B
$2,295 inc GST after rebates
Upgrade to a more efficient Hot Water system
The Rinnai Enviroflo B Series Electric Heat Pump operates by utilising a heat exchange system that absorbs the heat from the surrounding air and uses it to heat your water. The innovative controller works to maximise hot water availability while using up to 70% less energy, compared to a standard electric storage tank.
Combine this with the included Wi-Fi enabled Timer Function allowing you to utilise solar PV usage, and watch your energy consumption drop. These tanks have been designed and tested to operate with water pressures up to 850kPa. Best of all, they are lighter in weight to aid quick and safe installation whilst having a minimal impact on the environment.
* Subject to terms and conditions
iStore 180lt Air to Energy Heat Pump
From only $1,495 inc GST supplied & installed
Struggling for space? Why not opt for an all-in-one! With the compressor located on the top of the tank, this compact unit only requires side clearances, meaning easier installation down the side of your home. It also comes with a stress free 5-year comprehensive warranty.
The iStore 180lt Air to Energy uses only 470 watts on its heat pump module to operate and has a 1500 watt backup element plus some great ease of use features!
Wide temperature operating range (minus 5°C to 50°C)
Lower noise rating (48 dBa)
Inbuilt digital display has boost, vacation, hybrid & eco mode.
4 intelligent operating modes (incl. eco, hybrid & vacation mode)
5 year comprehensive warranty - parts and labour on the tank, refrigeration and electrical (controller & sensor leads)
Product review winner 2021, 2022 & 2023
The iStore 1300 515 640 helpline number is available 7 days per week to answer any queries.
Free onsite quote
Price to replace a standard electric system or an existing heat pump system.
Need a bigger capacity? iStore also has a 270lt tank available.
* Subject to terms and conditions
Reduce your energy consumption by up to 75% when connecting a new solar hot water system.
Save hundreds in ongoing usage costs
Free hot water from the sun
Lower greenhouse gas emissions
Range of sizes and models available
Rinnai Sunmaster System 10
$3,500 supplied & installed.
Is your solar hot water system not working like it used to?
Don't waste your money on repairs. Upgrade today and get a brand-new system supplied and installed with rebates of up to $2,440!
* Subject to terms and conditions
Rinnai Sunmaster System 7m
$3,500 supplied & installed.
With a massive 10 year tank warranty, the Rinnai Sunmaster System 7m has been a fan favourite amongst homeowners.
Only $3,500 inc GST to replace your existing lo-line electric boosted solar system OR get a quote from our team today to upgrade your existing electric storage tank.
* Subject to terms and conditions
Hot water solutions trusted by Australians
Replacement systems and big discounts for homes and businesses with government rebates
Reduce energy usage and costs with eco-friendly systems
Systems compatible with Australian water conditions
High-quality, innovative products installed by qualified professionals
Increase the value of your property for years to come
Stay protected with MAC Trade Services South Australia's 1-year installation warranty and up to 10 years product warranties
Hot Water Solutions Enquiry Form
To enquire about any of our hot water solutions, fill out the form below and we will be in touch.
REPS is an initiative from the South Australian Government to support local households and businesses in saving energy. Under the REPS scheme, eligible consumers can receive incentives and rebates when upgrading to more energy-efficient hot water, air conditioning, lighting, and more.
The Essential Services Commission of South Australia administers REPS. The Minister for Energy and Mining sets the overall policy framework for REPS. More information is available on their website: ESCOSA – REPS FAQs
For a free, no-obligation quote on upgrading your system, please fill out one of the forms above. One of our friendly staff members will contact you as soon as possible.
To speak with our team, call us on 1300 430 917. We're available 9 AM to 5 PM, Monday to Friday (ACST).
Our technicians primarily work in the Adelaide Metropolitan area and within 1 to 1.5 hours travel of the CBD. If you're outside this area, give us a call, and we can advise you if any extra travel charges may apply.
Amazing company from start to finish from the telephone call to Installation they are so professional and clean up after there job and are extremely friendly unlike some other companies around. So happy with my split system air-conditioner!
The experience of having my air conditioner supplied by Mac Trade Services, from initial contact thru site inspection, & dealing with it being a REPS Service & a NILS loan all way to the installers today has been awesome. Really happy, thoroughly recommend them. Everyone involved has been friendly & professional & installation was quick & cleaned up. Regards Dee Veasey
Diane Davidson
2023-07-19
Amazing service and very professional.. response was prompt.. and happy to answer questions 😁 and the tradies were great also on time and very friendly cleaned up and told us anything we asked about...five stars from start to finish... thankyou all.❤️
Just had these guys come in and replace our complete lighting system on my sons workshop . They came and showed my existing light factor and my predicted light factor of the LED upgrade before starting and the power savings is amazing . Great work guys
Luke and Connor are legends in their field, so professional. These two tradies worked their butts off, left the place clean and tidy, were unobtrusive, they just got on with it. Polite, professional...what more can you ask for.
Angela Cantini
2022-08-29
Highly recommended... great service from my technician.
Great service and outstanding customer service the aircond they put in my dads unit is just perfect for him Asher was great going through everything on first vist and then to install with Manuel and the rest of the team did a fantastic job and also went through the settings with my dad a BIG THANKYOU to all the staff at tssa
Staff are friendly and professional. They attended to my requests as to where placement of the unit would be in the granny flat and where the compressor location outside. Thank you as the job done is really clean, neatly wired and cased and located. I'm very happy with the work done and highly recommended the staff. Good staffing makes good company.
Excellent service , great product who fitted our split system was very professional , very friendly people and staff. cleaned up after finished job. I would highly appreciate and recommend his work ethic
Rowland Chalmers
2022-04-05
Fast efficient and friendly.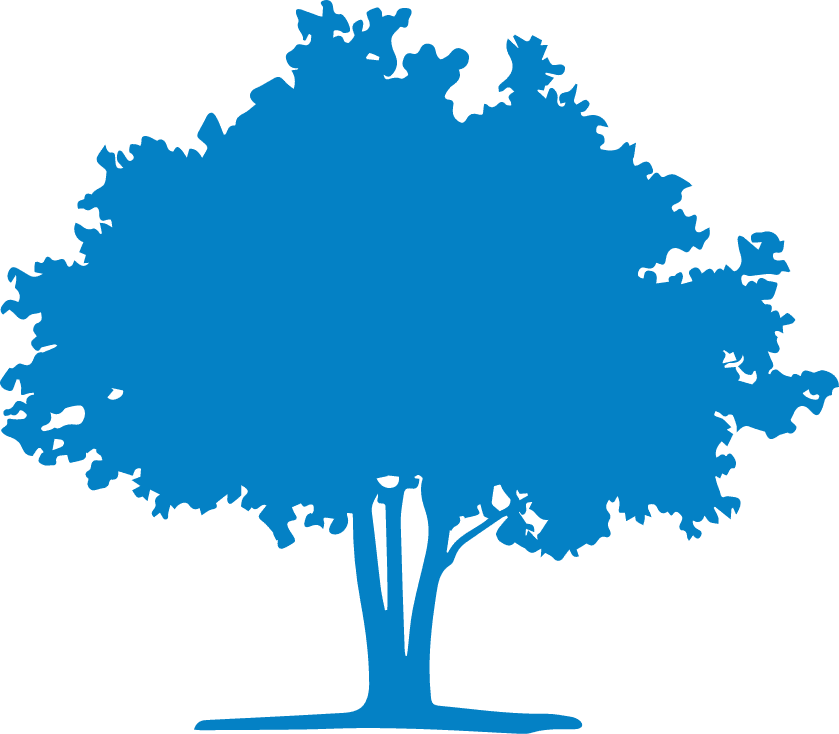 In 2022, we hit a new milestone of
since we started work on energy savings under the REPS Scheme.
This is a carbon offset equivalent to
Hot Water Systems installed are covered by a 1-year installation warranty and a 5-year product warranty, please refer to the product manufacturer for warranty terms and conditions.
MAC Trade Services – Terms & Conditions of Contract (South Australia)
Offer valid until 30th November 2023 unless Scheme or offer is changed prior.
Hot water installation prices are subject to site inspection & changes to government incentives. Rebates vary based on the property's energy connection status, location (based on climate zones) and model of the new system being installed. Other tank sizes, fuel types and brands are available upon request. Contact us today to determine your eligibility.
These offers are only available on supply and installation of the system by HOTWATER COM AU or their accredited representative and all REPS credits created under these offers must be assigned to their nominated energy retailer. MAC Trade Services is the responsible party for all REPS related claims and activities performed by HOTWATER COM AU. Any issues or queries regarding installation or warranty, please contact MAC Trade Services on 1300 430 917.
Priority/Hardship Group Customer is defined as a person who holds one of the following cards: Pension Concession Card, Health Care Card, TPI or War Widows Gold Repatriation Health card, Gold Repatriation Health Card (EDA), a participant in an Energy retailer hardship/concession or payment plan program, a household that is receiving an SA Government Energy Concession, a household that has been referred by a registered member of the SA Financial Counsellors Association (SAFCA) or a household that is a rental property where the weekly rental is not more than $400 per week. If you are a Priority Group customer you will need to provide evidence of your card, rental status or Retailer letter confirming eligibility at the time of booking to receive the discounted rate.
Customers agree and acknowledge that you will be required to pay balance owing and any extras or variations identified during the site inspection at installation commencing.
If a customer changes their mind on location or varies the original installation plan that creates additional labour or costs, they may incur additional charges
If the customer is not at the property to provide access, or the area for installation can not be accessed due to locked doors, blocked walkways or clutter, the customer may be subject to a no access fee of $99 and their job may be cancelled.
Customers will be required to sign a REPS activity form on the day of installation to confirm the works have been completed correctly, if this form is not signed, the REPS can not be claimed and the customer will be liable for the full cost of the system and installation.
If a customer has received a discounted Priority Group rate at the time of booking but cannot provide evidence of their Priority Group eligibility, they will be subject to pay the full general household advertised rates.
The installer will provide the final total costs payable, including any additional charges applicable following a site visit or on the day of installation.
Customers have the right not to proceed with obtaining the energy productivity activity. The customer will be provided with an Information Statement on the day of installation.
Public or Private rentals – If the tenant has requested the installation, they must provide landlord approval evidence before an installation can be booked.
Rinnai Sunmaster Electric Boosted Solar Special Offers
Offer applies to existing single storey Class 1 properties that have no reticulated/natural gas connected to the property, single storey Class 2 Dwellings & single storey SA Small Businesses who are replacing an existing electric boosted solar hot water system.
Rinnai Sunmaster System 10 valued at $6,600 inc GST supplied & installed. Available to existing SA homes & small businesses that have not replaced the hot water system under REPS before and are replacing an existing electric boosted close-coupled solar hot water system.
Rinnai Sunmaster System 7m valued at $6,100 inc GST supplied & installed. Available to existing SA homes & small businesses that have not replaced the hot water system under REPS before and are replacing an existing electric boosted lo-line solar hot water system.
Savings calculated based on a 2 adult, 2 children household with medium daily hot water use. Visit the SA Governments website to calculate your savings; https://www.sa.gov.au/topics/energy-and-environment/using-saving-energy/water-heaters/water-heater-calculator.
iStore 180lt Air to Energy & Rinnai Enviroflo Heat Pump
Offer applies to Class 1 properties that have no reticulated/natural gas connected to the property and to Class 2 Dwellings & SA Small Businesses that have not replaced a hot water system under REPS before and are replacing an existing external electric storage tank or existing heat pump system. Other tank sizes, fuel types and brands are available upon request.